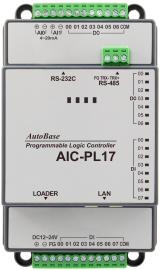 AutoBase PLC
AIC-PL17 Series
The AIC-PL17 series of programmable logic controllers, which use a cost-effective, high-performance device to control points in a stable manner, are simple to structure and easy to install and maintain. Based on our unique communication know-how accumulated over 20 years in the field of automatic control, it is developed with outstanding technology of AUTOBASE research institute, and it is stable, controllable and highly reliable. Depending on the situation, you can choose from four models: AIC-PL17-C / AIC-PL17-D / AIC-PL17-E / AIC-PL17-F.
*Reference Document
*AIC Manual
Ensure secure communication with perfect encryption
The built in AES, ARIA encryption engine ensure secure communication. It provides complete encryption function by checking the use of communication encryption without additional installation of encryption equipment, and it is more secure structure because there is unencrypted section.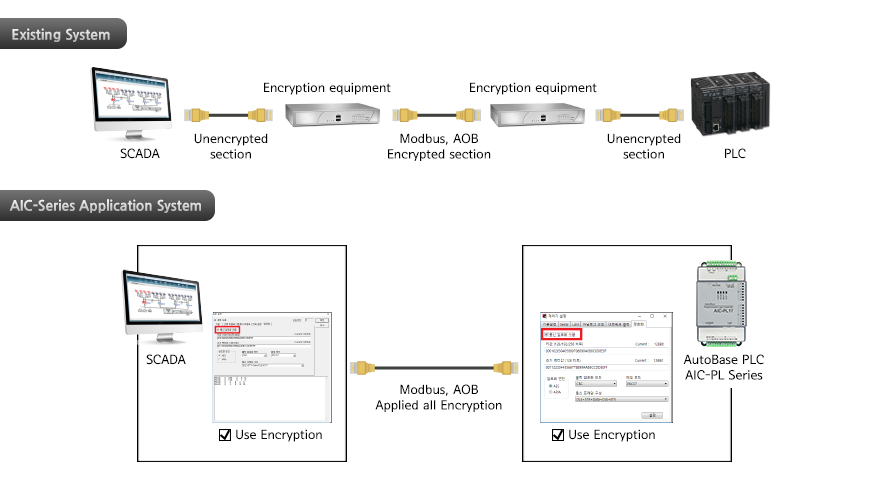 Ladder control logic tool and simulator is provided
User can create and operate the program by using the basic ladder control logic tool. Users can verify the program created without AIC-PL Series. (Same operation simulator is provided)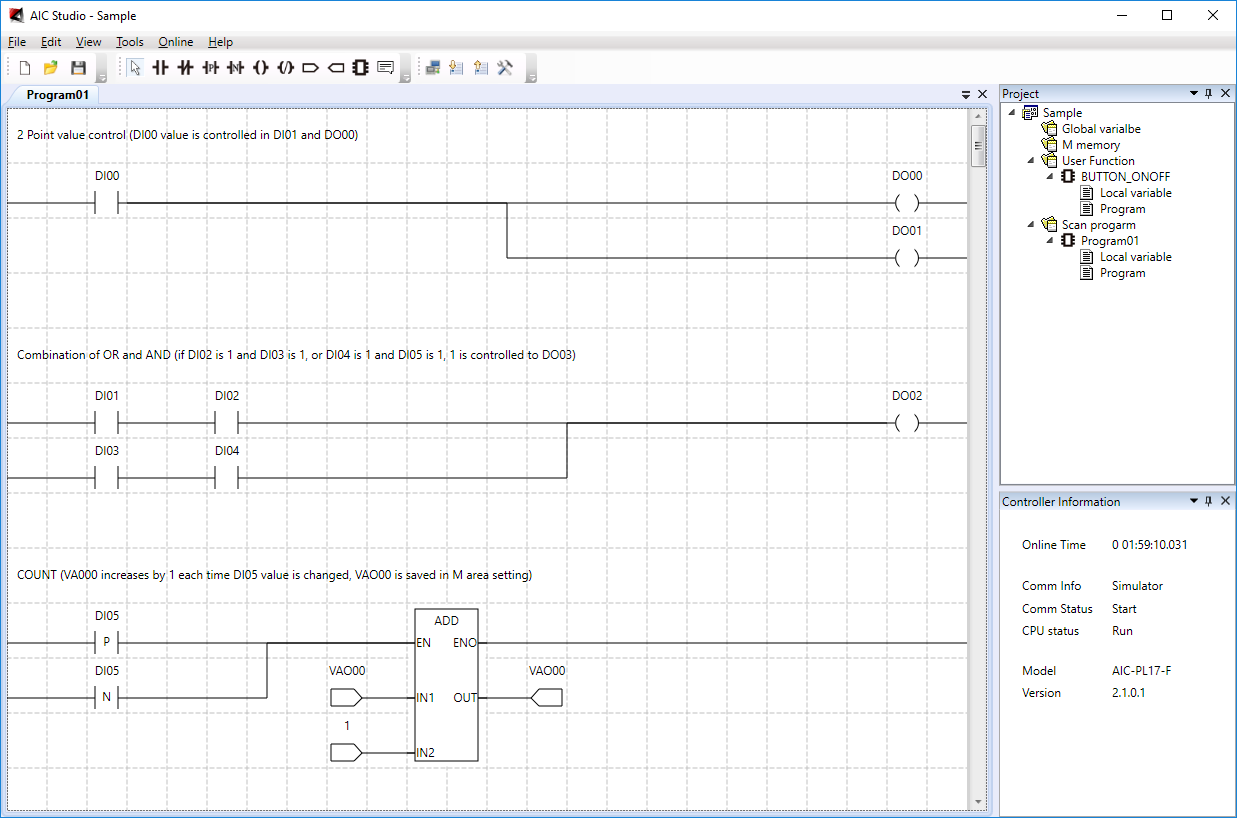 Modbus TCP and Serial communication
It is easy to connect with SCADA, autobase Touch, PLC with built-in Modbus TCP and Serial communication. Communication is possible only by connecting communication cable (automatic station recognition), RS-232C, RS-485, LAN and various other methods provide external data interface.
High Reliability
Reliability test standards such as Surge 3kV, EFT / B 3kV, impulse Noise 3kV, and other vibration and temperature standards are in accordance with the PLC standard.
Customized product manufacturing
Since all AutoBase Programmable Logic Controllers are developed in Korea, We can manufacture / supply them in the form you want. All manufacturing processes are carried out domestically, making the products more reliable and accurate, quick after-sales service even in unexpected situations.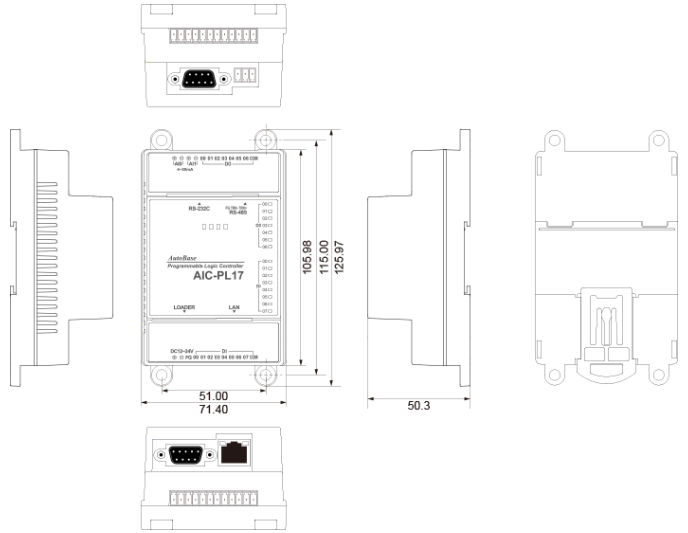 Feature
Notice
AIC-PL17-C
AIC-PL17-D
AIC-PL17-E
AIC-PL17-F
CPU
32Bit-ARM
Cortex-M4 120MHz
•
•
•
•
Flash
512Kbytes
•
•
•
•
SRAM
128Kbytes
•
•
•
•
DI 0~7
8 Digital Input
DC 12~24V/4mA
•
•
•
•
DO 0~7
7 Digital Output (Relay)
DC 10~24V/2A
AC 220V/2A
•
•
•
•
AI 0~1
2 Analog Input
4~20mA
•
•
•
•
LOADER
COM
TX, RX, GND
•
•
•
•
*RS-232C
COM
(RS-232C or RS-485)
TX, RX, GND
•
•
•
•
*RS-485
TX+, TX-, FG
•
•
LAN
10/100MB Ethernet
RJ45
•
•