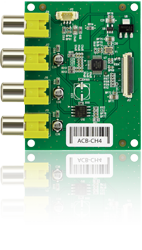 4Chanel NTSC/PAL Camera Interface Board
ACB-CH4
NTSC/PAL 4 Channel Video Input and selectable. YCbCr(4:2:2) Digital Output Format(ITU-R BT. 656 compatible) for Recording and Playback. Easy system configuration using CamManager program.
*Reference Document
ACB-CH4 camera board with ATS-M1000DA series touch panel
ACB-CH4 camera interface board is used to connect to a camera input port on the ATS-M1000DA Series touch panel. ATS-M1000DA series is a low-heat, low-power, 1GHz high-performance touch panel and Windows Compact 7(CE 7.0) OS is installed by default, so it is easy for software engineers to develop and deploy, using Visual Studio 2008/2004 (language C# .Net/Basic .Net/C++). CamManager program comes with, you can easily configure your video system.
*View more details
Economical system configuration! Autobase SCADA CE preloaded!
SCADA Softwares are high price but ATS-M1000 Series touch panels come with Autobase SCADA CE and which can help you configure systems economically. Even if you have not Visual studio or any other database program, you can develop systems using Autobase SCADA CE for automation fields, high-tech industry, medical devices and etc.. Especially, we have developed vast amounts of communication drivers and which are offered free.
*View more details
NTSC/PAL mode 4 channel Sequence
You can connect NTSC/PAL type cameras, such as CCTV, up to 4 cameras, they can be selectable by sequence.
(Simultaneous multi-channel display not available)

Customized product manufacturing
Autobase provides customized automation solution and user-specific touch panels. For this, we adapt our products with the modifications necessary to satisfy your requirements: from minor design changes right to OEM-hardware and software systems.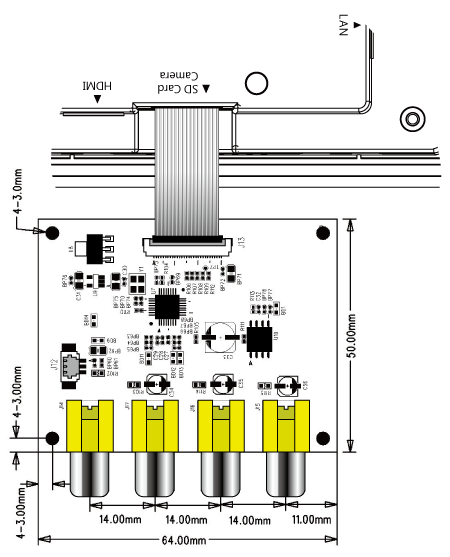 Specifications
Input
4 Channel CVBS Video Input and selectable
Output
* YCbCr(4:2:2) Digital Output Format
(ITU-R BT.656 compatible) for Recording and Playback.
Power Consumption
<100mW
Dimension(mm)
59.5(H)×64(V)×17.3(D)